Slide 1
THE LANGUAGE SCHOOL
FOR COMPANIES
Slide 2
DIRECTLY AT YOUR OFFICE
OR EASILY ONLINE
Slide 3
YOUR LANGUAGE COURSE -
OUR MISSION
Slide 4
FRIENDLY AND QUALIFIED
TEACHERS
Are you looking for the right language course?
WELCOME TO LANGUAGEHERO
You are searching for a suitable language course for your employees, co-workers or your supervisor?
languagehero is an innovative and mobile language school situated in Berlin. We offer language courses adjusted to the individual needs of companies or easily online. Our classes take place directly at your offices and can be provided in German, English, Spanish and French.
Our idea of effective language learning:
Qualified, open-minded and friendly teachers
Encouraging atmosphere during classes comfortable course atmosphere, also online
Learning languages through varying methods and innovative material
Up-to-date understanding of language learning and teaching
Language acquisition through topics that are authentic and realistic
Linguistic focus depending on customer wishes (speaking, writing, business or everyday communication etc.)
Consideration of linguistic backgrounds of course participants (such as mother tongue, second or third language acquisition)
Feedback culture and on going quality assurance of our work
Our advantages
All courses and levels take account of the standards of the Common European Framework of Reference for Languages (CEFR).
Online courses for employees working from home.
In-house courses directly at your office.
Online courses for employees working from home.
In-house courses directly at your office.
Private or group lessons with adjustable booking periods.
Flexible course times and days.
Private or group lessons with adjustable booking periods.
Flexible course times and days.
Detailed, personalised and free advice.
If wanted, analysis of requirements and placement tests with private discussion.
Detailed, personalised and free advice.
If wanted, analysis of requirements and placement tests with private discussion.
Creating an individualised course programme.
If needed, additional supervision of course participants via e-mail.
Creating an individualised course programme.
If needed, additional supervision of course participants via e-mail.
REFERENCES
Our core customers include, among others
"Max is an incredible teacher. His work through Languagehero strikes a unique balance between top-notch technical skill and day-to-day pragmatism, allowing us to gain ground rapidly despite having very limited time to practice. By employing clever teaching techniques while ensuring quality and flexibility, Launguagehero turns German into a surprisingly palatable language even in the trickiest situations."
FOODORA GMBH
Rodrigo Sampaio, Co-CEO foodora | foodpanda
"Collaboration with languagehero is an enrichment for our employees. The teachers do a great job and motivate our Heroes to actively deal with the new language. We attach great importance to communication, learning and learning together, which is perfectly combined in the courses."
DELIVERY HERO SE
Claudia Krause, HR & Talent Development Coordinator
"Languages are our passion at Babbel and Max and his team are a great choice: super engaged, motivated and committed. For every single teacher we are working with it is true - they really love what they do! The german courses are tailored to the needs and interests of participants (from searching for an apartment to discussing cultural and philosophical topics). Combination of blended learning methods gives Babbelonians freedom to catch up or move forward at their individual speed. Organizing the courses is uncomplicated and easy: from placement tests to scaling up the number of groups. For me it is a pleasure working with them and to see happy and motivated participants. I am looking forward to the next year."
BABBEL LESSON - NINE GMBH
Aleksandra Polyudova, HR Manager Learning & Development
"It was really important for our company culture and the engagement of our employees to be able to offer in-house German lessons. Luckily for us languagehero have been doing an amazing job! The students are really happy with the courses and from my perspective, organising and dealing with Max and his team of teachers is a pleasure. The courses are tailored to exactly what we need and the everything is super efficient and extremely well organised. I would highly recommend them to any company."
HUNGRYHOUSE GMBH
Joanna Schild, Executive Assistant to CEO
"The in-company German lessons offered by Languagehero are dynamic and engaging and the teachers are great. Not only do we improve our language skills but it is great for our team spirit as well!"
LEVERTON GMBH
Sonja Spasojevic, Human Resources Associate
"Die Arbeit mit Herrn Woithe von Languagehero war abwechslungsreich und innovativ mit einem ausgewogenen Mix aus verständlicher Theorie und berufsnahen Übungen. Dabei überzeugte vor allem die offene und freundliche Atmosphäre, die einen leichten Einstieg in die sprachliche Weiterentwicklung ermöglichte. Die Flexibilität in der Lehrarbeit von Herrn Woithe bewirkte eine rasche Verbesserung beim Schreiben und Sprechen, sei es in beruflichen oder ganz alltäglichen Situationen. Wir bedanken uns außerordentlich bei Languagehero und Herrn Woithe für die geleistete Arbeit und empfehlen diese gerne weiter."
BEZIRKSAMT BERLIN LICHTENBERG
Claudia Peschel, Leiterin Serviceeinheit Personal
BE PART OF LANGUAGEHERO
Apply for our language school for companies.
We are...
a modern and ambitious company that offers you:
a friendly team as well as a pleasant working atmosphere
interesting challenges and promotion opportunities
a good culture of communication and support
appropriate remuneration
creative space to tailor our business language courses to our client's needs
We are looking for...
... open, friendly and committed English teachers as well as teachers for German and other languages. Competence, empathy and motivation are important keywords for working in our team.
We look forward to applicants who would like to work with people from various nations and enjoy their role als English teacher or teacher for other foreign languages.
We have raised your interest and you have the motivation and qualification to conduct language courses for companies? Send us your convincing application, along with your CV to jobs@languagehero.de.
WHY A LANGUAGE SCHOOL FOR BUSINESSES?
Our profile for companies in Berlin
Berlin and its surroundings are a magnet for creativity, inventiveness and thus also for numerous companies. Therefore, our mobile language school serves customers in the entire region of Berlin and Brandenburg.
No matter what time or day, whether German courses, English courses or an entirely different language- flexibility and a good service in the desired language is paramount for our whole team. Reaching our customers is not a problem for us.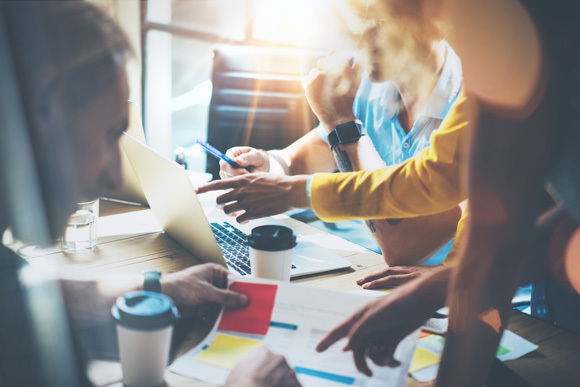 The advantage of language courses for companies
Our language school is specialized in meeting the specific needs and wishes of companies. Since 2015 we offer in-company courses at all levels as an established language school based on the the Common European Framework of Reference for Languages. Knowing that our language courses often have to be integrated in a busy workday, we as language hero gladly attend to individual desires and requirements of our companies.
Speaking, writing, everyday & business communication or a mix of everything- our costumers set the focus. It doesn't matter whether in Berlin or Brandenburg, the teachers of our language school for companies gladly come to your office. This has the advantage that your colleagues or your supervisors do not have to travel long journeys in order to attend German courses, English courses or other language courses after or before a workday.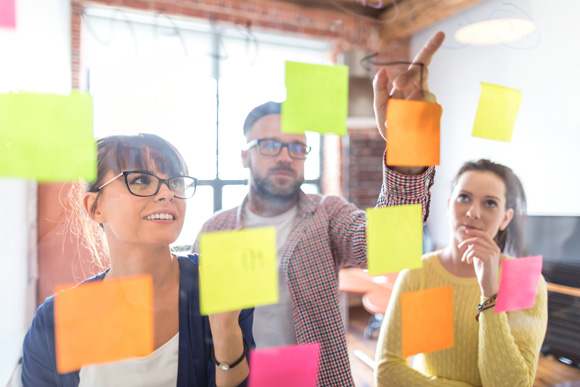 Our methodology for in-company courses in Berlin
A good language course uses more than just one teaching method. Competence, humor and empathy are important aspects when choosing our teaching methods. We as language hero see a substantial difference between language courses for companies and a conventional language course:
We know that every company has its own requirements and communication strategies and therefore we adjust our methods to the desires of our costumers in order that our language courses for companies are optimally integrated in the business culture with the goal to have a positive effect on it. Language courses for companies should be integrated optimally in the daily work routine. Besides gaining knowledge in linguistic skills, we also attach special importance to a friendly and interactive course atmosphere.
Thus, we design our language courses for companies with the awareness that the learning of foreign languages should be effective, result-oriented and that they should elicit a sense of fun, even though there is often not much time left for learning.
Language courses for companies obviously need aligned and, above all, contemporary teaching material. Besides adequate and modern course books we use many other different and appropriate materials to design our business language courses (language courses for companies). In order to conduct modern and diversified German or English classes for our costumers we use a variety of media including the internet and social media to promote and improve communication skills as well as the interaction within the course. The main focus of our language courses for companies lies on active speaking, and therefore it is particularly important for us to chose interesting and current topics for our classes.
Our language course for companies are output oriented, which means that our course participants can precisely measure and notice their success with our language school on the basis of their own usage of the foreign language. Whether due to grammar teaching or other linguistic elements, the greatest success primarily results from a practical use of the language in our language classes. In order to enable smooth communication within an international company, a good language course for companies focuses on pronunciation training. No matter what linguistic background our students have, our open and kind teachers try to practice a proper pronunciation by giving them specific, sensitive and humorous tips.
The teachers of our language school
Varied teaching material is not in itself sufficient in order to implement a qualitative language course in Berlin. Very often qualified teachers are the key to success, especially if one wants to realize a language course in the personal service-providing sector.
In a good language course the participants speak more than the teachers. Therefore, we attach great importance to selecting our teachers for our language courses for companies, in order to design our in-house courses not only content-related, but also didactically interesting, vivid- and first and foremost lifelike. Kindness, qualification, as well as job-related experience are particularly important for us. Empathy and variation in realizing the language courses are also a top priority for us.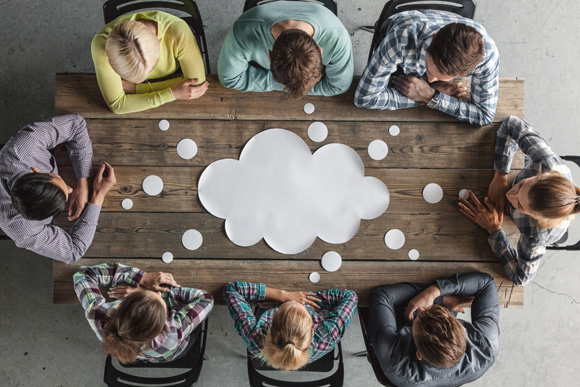 In our language courses for companies we meet our students always at eye level, we lern with and also from them. All our teachers of our language school teach their mother tongue. o matter whether German courses, English courses or other foreign languages, our language courses for companies will be taught by competent and well qualified teachers. Often there is an long day at work with many challenges before or after a language course. It is for this very reason that our teachers provide lifelike, authentic and especially diversified course materials and topics in order to design the language courses interactive and inspiring. The entire team of languagehero Berlin strives for a regular internal and external feedback in order to improve the quality of our work constantly.
The motto of our language school for companies
"Language connects", this is the motto of our language school. Our German courses for companies in Berlin are not only intended to be constructive and worth knowing, they should also be fun and enrich the everyday work. This naturally applies for our English courses or other languages- we aim to keep our students happy. Whether for a better internal communication with colleagues or in private life, for correspondence or the next business trip- we try to integrate our language courses for companies optimally in your business culture through our competence and creativity.
Are you looking for specialized languages courses for companies in Berlin?— No problem for our language school.
Languagehero offers German and English in-house language courses for companies in Berlin and surroundings, however, Spanish and French language courses are fixed components in our course offering as well. Qualified German teachers and other language teachers prepare your employees for everyday working life by our company courses. However, not only German courses are of importance for companies in Berlin and and that is why we permanently extend our course offerings. We gladly teach language courses for other or less spoken languages upon request. Your in-house language course - our mission!
Contact
Are you interested?
We are happy to meet your specific requirements and make an offer suitable for your needs. We are available for all kinds of questions concerning our language courses. You can use our contact form or you can call us: +49 176 63633837.
We are looking forward to hearing from you!
By submitting this inquiry, you acknowledge that your personal details will be recorded for the purpose of processing your request (Data Protection and Cancellation Notice).